Pop-Up Thrift Shop ~ April 24 - 25, 2021
The members of the Woman's Club of Rutherford and the Lions Club of Rutherford are so grateful for the tremendous support that we received for our Pop Up Thrift Shop fundraiser.
We are overwhelmed by the GENEROUS DONATIONS of beautiful (new & gently used!) clothing, shoes, handbags and accessories that we received!
We were loaned clothing racks from Content Party Rentals (E. Rutherford) and friends, received hangers from Marshall's (E. Rutherford) and MANY others, reusable shopping bags, and the list goes on.
We are thankful to everyone that SHOPPED with us and helped us to spread the word to others.
Our members (and friends) spent many hours sorting, pricing, and organizing the items - and we had alot of fun in the process. It was a great collaboration of the two clubs.
The unsold items were donated to charities - a local domestic violence shelter, a women's rehabilitation program, the Savation Army, an orphanage, a mission in Paterson and others in need.
Thank you ALL for your support!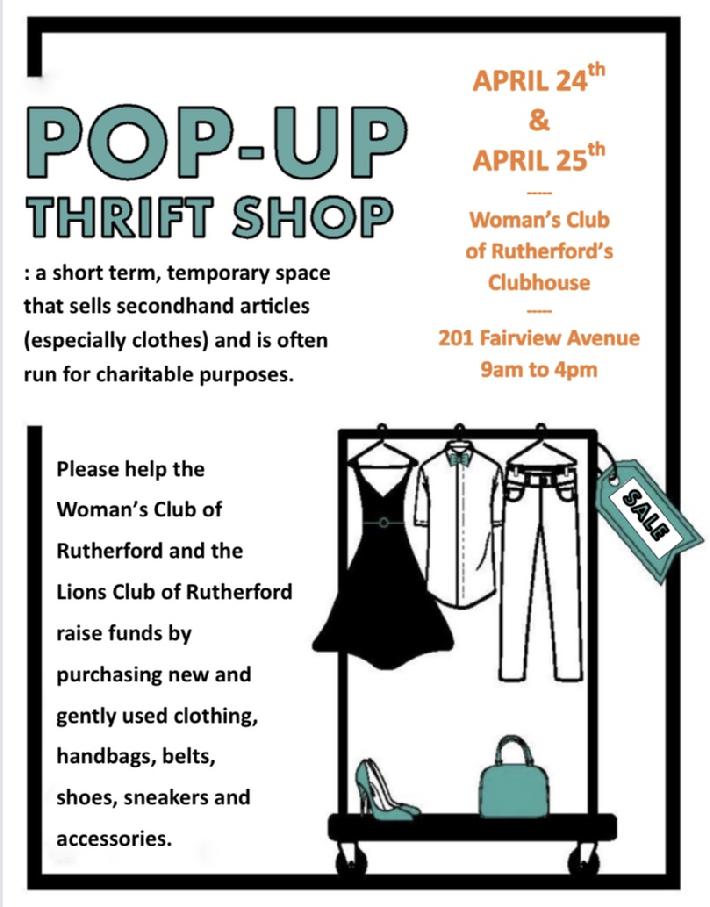 WCR Pop-Up Thrift Shop
The Woman's Club of Rutherford
201 Fairview Avenue, Rutherford, NJ 07070
RutherfordWomansClub@gmail.org